Description
Eternal Bliss is a truly remarkable swing furniture piece that embodies a perfect fusion of comfort, elegance, and nature-inspired design. The meticulous craftsmanship and attention to detail make it a standout choice for anyone seeking a unique and enchanting addition to their living space.
The frame of Eternal Bliss is handcrafted from sustainably sourced bamboo, showcasing both its natural strength and beauty. The curved design of the frame adds a contemporary touch while seamlessly blending organic shapes, resulting in a visually stunning piece. The bamboo is treated to resist weathering, ensuring its durability and making it suitable for both indoor and outdoor use.
The seating area of Eternal Bliss is a true marvel, combining eco-friendly rattan with luxurious silk fibers. This innovative combination provides the swing with a harmonious balance of resilience and heavenly softness. Skilled artisans carefully weave the rattan into an intricate pattern, adding a touch of artisanal charm and visual interest. The silk fibers, on the other hand, contribute a lustrous sheen and delicate touch, further enhancing the swing's luxurious appeal.
The shape of Eternal Bliss is designed to evoke a gentle, embracing cocoon, enveloping its occupants in pure comfort. Its flowing lines exude effortless grace and serenity, inviting relaxation and tranquility. The smooth texture of the materials enhances the tactile experience, offering a soothing sensation as you sway gently back and forth.
Eternal Bliss transcends being a mere swing; it is a functional work of art that seamlessly blends with any environment. Whether placed in a sunlit garden, a cozy reading nook, or an elegant living room, it effortlessly becomes the centerpiece of the space, captivating all who behold it.
With its exceptional combination of comfort, elegance, and nature-inspired design, Eternal Bliss promises to transform any space into a serene sanctuary and provide a truly enchanting experience for those who indulge in its embrace.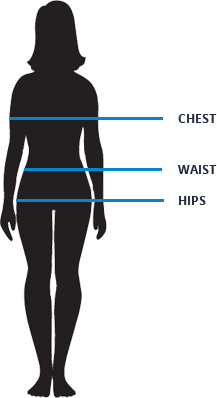 | size | chest(in.) | waist(in.) | hips(in.) |
| --- | --- | --- | --- |
| XS | 34-36 | 27-29 | 34.5-36.5 |
| S | 36-38 | 29-31 | 36.5-38.5 |
| M | 38-40 | 31-33 | 38.5-40.5 |
| L | 40-42 | 33-36 | 40.5-43.5 |
| XL | 42-45 | 36-40 | 43.5-47.5 |
| XXL | 45-48 | 40-44 | 47.5-51.5 |