Description
Introducing the ethereal beauty of the "Celestial Glow" Gold Necklace, a magnificent creation that embodies celestial splendor and unrivaled luxury. Meticulously crafted by our esteemed luxury jewelry brand, this necklace is a true testament to the extraordinary craftsmanship and exquisite design that defines our collections. The radiant gold setting serves as a celestial canvas, showcasing an awe-inspiring display of 400 dazzling diamonds and a resplendent 20-carat centerpiece diamond.
The 400 diamonds that adorn this necklace have been meticulously selected for their exceptional brilliance and fire, ensuring an alluring cascade of luminosity. Each diamond has been expertly cut to maximize its beauty, reflecting light from every angle and creating a captivating glow. The centerpiece of the necklace is a breathtaking 20-carat diamond, a true rarity that captures the essence of celestial opulence. Its size, clarity, and sheer brilliance make it the epitome of luxury and prestige.
Crafted with uncompromising attention to detail, the "Celestial Glow" Gold Necklace showcases the pinnacle of artistry. The intricate design of the necklace is a testament to our commitment to creating jewelry that transcends time and trends. The impeccable setting ensures the secure placement of each diamond, allowing them to radiate with unmatched brilliance. This extraordinary piece comes with a certificate of authenticity, guaranteeing the superior quality and craftsmanship that our discerning clientele has come to expect. Illuminate your every step with the celestial beauty of the "Celestial Glow" Gold Necklace, a masterpiece that exudes opulence and celestial allure.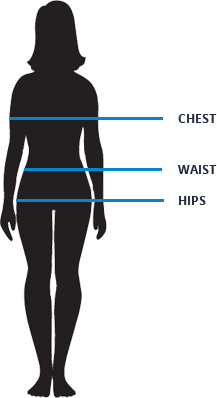 | size | chest(in.) | waist(in.) | hips(in.) |
| --- | --- | --- | --- |
| XS | 34-36 | 27-29 | 34.5-36.5 |
| S | 36-38 | 29-31 | 36.5-38.5 |
| M | 38-40 | 31-33 | 38.5-40.5 |
| L | 40-42 | 33-36 | 40.5-43.5 |
| XL | 42-45 | 36-40 | 43.5-47.5 |
| XXL | 45-48 | 40-44 | 47.5-51.5 |